Keynote Speakers | Presentadores Principales
The first Salvadorian American woman to publish a book dealing with student debt for millennials.  A workshop facilitator, a real estate investor, brand collaborator and TEDx Talk speaker on financial literacy. More info. >
Founding member of the La Raza Unida Party and Mexican American Youth Organization (MAYO). U.S. Army Veteran and Political science professor & Director of the Mexican-American Studies Center at the University of Texas.
Mexican-American Actor and Artist and Corpus Christi native. Pepe has appeared in more than 100 films through his years as an actor and has painted dozens of art pieces. Pepe is a motivational speaker.
The Entertainment | Entretenimiento
Local Latino group. Una agrupación del Estado de Hidalgo. Tocan Cumbia Romantica y Sonidera. Más información >
Dos hermanas enamoradas de la música campirana, música del alma. Originarias de Oaxaca, México. muy orgullosas de nuestro origen y de nuestra sangre indígena! Radicamos en San Marcos, CA.
Local Latino performer empowers the new generations while embracing their culture. A cultural mix music of lyrically driven narratives infused with a Southern California sound. More Info. >
Local children's entertainment duo. Music for big kids and littler kids too! Fun, high energy dance band both acoustic and electronic music for all ages. More Info. >
Singer & songwriter. Has made appearances all over Southern California. Brings a new CD release "On The Street." More Info. >
Award Winning Author, speaker, musician and comedian. Presenting Chorizo Lopez Comedy.
Certified teacher, speaker of 5 languages and world-traveling performer for the past 20 years. More Info. >
Ballet Folklorico Cultural
Celebrating 32 years sharing our art of Folklorico dance.  We thrive to enhance nuestra cultural con mucho Orgullo
Zumba & Latin Dance Instructor, Marcela Alva, will show us great and simple Zumba steps to be active and stay in shape. More Info. >
Mrs. California - Kristi Eddy
Educator, CEO, and Reigning Mrs. California. Author of Beauty Is an inspiring book to encourage girls. More Info. >
How to help your kids succeed and how to pay for their education – Pauline Jaramillo
Writing Essays for College & Scholarships – Roxanne Ocampo
Nailing your Personal Statement for the University – Roxanne Ocampo
Latino Civil Rights in Education: La lucha sigue – Anaida Colon-Muniz
Culturally Responsive Pedagogy (theory & practice of teaching) – Nury Castillo Crawford
Como ayudar a sus hijos a ir a la universidad y como pagar por ella – Lettie Ramirez
FICTION, NONFICTION | Ficción, No-ficción
Latina characters and role models -Sandra Lopez, Sylvia Mendoza
Writing non-fiction when it is all about familia – How to manage confidentiality and truth-telling  – Linda Gonzalez
Researching Latino History-Tom Prezelski
Chicana Empowerment – Rita Sanchez, Sonia Lopez
Raíces familiares: Escribe, conoce y descubre las fortalezas y habilidades familiares – María Julia Casillas Casillas
What you didn't know about the music of Mexico? – Robert Chavez
The challenges and triumphs of the Mex-American community – Feigue Berman
AUTHORS, PUBLISHING | Autores y Editoriales
Latino participation in the publishing world and academia – Victor P. Corona, Ph.D.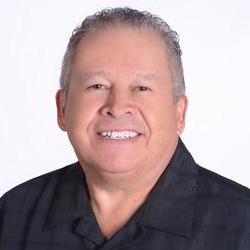 How To Write a Bilingual Children's Book – Jose Chavez
Telling your story, how-to, traditional publishing vs self publishing – Maritere Bellas moderating, Natalie Torres, Elva Leon, Yahaira Florentino
The importance of creating a community of authors, presenting the case of IMAGINA – José Antonio Villalobos
The Anatomy of a Self- Published Book – Maria de la Luz Reyes
ARTISTS, ENTERPRISE | Arte, Empresas
Finances: budgets, FICO, compound interest – Lettie Ramirez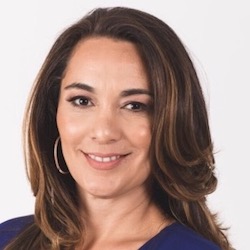 Goal Setting & Overcoming Obstacles – Elva Leon
READING, CHILDREN | Lectura, Niñ@s
Developing a Culture of Reading at home – Maritere Bellas moderating, Natalie Torres, Roxanne Ocampo, and Fabi Harb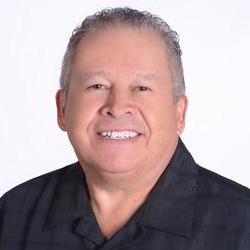 Children's book reading: Poetry & Rhymes – Mrs. California, Kristi Eddy and José Chávez
Estrategias de lectura para usar en el hogar – Lili Gonzalez, Jessica Gutierrez 
Reading Strategies to Use in the Home – Lili Gonzalez, Jessica Gutierrez 
Strange Sun & El Tiempo Entre Nosotros – Felipe J. Ramos & German Rodríguez
Introduction to Reiki Energy Healing – Marcela Alva
Meditation Basics for Stress Relief – Georgette Baker
Living life in balance, mind, body and spirit – Dr. Carolle.
COMMUNITY TOPICS | Temas Comunitarios
Cómo tener una ​​conferencia de p​adres y ​maestros ​efectiva –Lili Gonzalez, Jessica Gutierrez
Soluciones de la Imigración
2018 North San Diego Festival Facts
WHEN:  Saturday, September 15
, 

2018
HOURS:  10 am – 5 pm
FESTIVAL:  This 
will 

be our 65th Festival, and 2nd at MiraCosta College after a long absence from the San Diego County. Admission is FREE. 

Admisión GRATIS.
PARKING: FREE parking.
Estacionamiento GRATIS.
ADDRESS:
MiraCosta College
1 Barnard Drive
Oceanside, CA 92056
Activities
Meet the largest gathering of authors in North San Diego County history
Activities will include:
Meeting the Authors

20+ Workshops

Author panels

Education

Culture

Entertainment:

Dances

Storytelling

Mexican folktales

Fun activities for kids
Villages
This year the festival will divide into villages:
Artist

Author

Children

Education

Enterprise

Entertainment

Food

Health
MiraCosta College, Our Host
Welcome to Mira Costa College, where student equity takes a backseat to no one. At Mira Costa College, it is our mission to provide superior educational opportunities and student support services for a diverse population of learners. A 121-acre, hilltop campus

with

stunning views stretching from the mountains to the sea, Mira Costa College's Oceanside Campus is the ideal venue for The Latino Book

&

Family Festival.
When it comes to outdoor events, nothing can surpass the Campus Quad. Anchored by the landmark clock tower, the centrally located Quad includes lush lawns, a relaxing fountain, and an inviting pavilion- not to mention a

cafeteria

and art gallery just a few steps away. Best of all, the Oceanside Campus offers

easy

access from the 5 and 78 freeways plus ample free parking.
As a designated Hispanic Serving Institution, Mira Costa College is position ourselves for grants and services geared to dramatically improve the success of Latino students

who

make up over one-third of our student body. Among our many successful programs is the Puente Project, which provides the support and counseling to better help Latino students navigate the myriad challenges they can face and provides a clear pathway to help them achieve their goal in a timely fashion.
A

REQUEST FROM EDWARD JAMES OLMOS 

Dear Supporters of Literacy,

Please join us in our work to empower underrepresented communities. Our goal is improved literacy throughout the Latino community. Our goals at Latino Literacy Now, a 501c3 nonprofit, are a variety of initiatives including educational, financial, and health literacy. Our cause is improving lives, both professionally and personally.

For this 2018 event a team of community leaders, educators, librarians, and Award Winning Authors have united to ensure that the Festival is well organized, well attended, and has a great array of workshops, activities, and entertainment.

Thanks and I hope to see you at a Latino Literacy Now event this year. 

Sincerely,

Edward James Olmos, Latino Literacy Now Board Chair