Welcome to the 70th Latino Book & Family Festival!!
¡Bienvenidos al Festival Latino del Libro y de la Familia edición #70!
There will be a pre-event film screening on campus the day before on Friday, Oct. 14, 2022 at 7pm. Real Women have Curves featuring Josefina Lopez the screenwriter. Doors will open at 6:30pm in the Little Theater. Free parking in Parking Lot 3C.

Become part of this great community-development effort. The festival will take place on:
Saturday, October 15, 2022
10am – 4pm
MiraCosta College
1 Barnard Dr., Oceanside, CA 92056
FREE admission & parking
Entrada y estacionamiento GRATIS
10AM – Opening Ceremony
Welcome and Recognition of North County Latino Elected Officials

Tribute to Ambassador Julian Nava 10:15 a.m., Main Stage
U.S. Congressman Mike Levin, San Diego County District 5 Supervisor Jim Desmond, and MiraCosta College President Dr. Sunita Cooke open the Festival and honor the elected officials. 

Frank Cruz and Carmen Nava remember Julian Nava for his decades of service to the Latino community.

U.S. Congressman Mike Levin will donate some books.

10:36am, Board Member Lisa Montes will introduce the North San Diego County Elected officials. Order of certificate presentation:

Honorable Martha Alvarado

Honorable Raquel Alvarez

Honorable Oscar Caralampio

Honorable Corinna Contreras

Honorable Ricardo Favela

Honorable Christian Garcia

Honorable Katie Melendez

Honorable Maria Nuñez

Honorable Esther Sanchez

Honorable Carlos Ulloa

Honorable Cipriano Vargas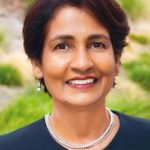 12pm – Keynote Josefina Lopez, Main Stage



Josefina López is the author of several plays, including Boyle Heights and Real Women Have Curves. The fi lm version of Real Women Have Curves starred America Ferrera, Lupe Ontiveros, and Ingrid Oliu, and was acclaimed at the 2002 Sundance Film Festival. Much of her other work has also won prestigious awards. Josefina fights for the voices of women, Latinas, and undocumented workers. Special movie screening, Friday, October 14, 7 pm, Little Theater
1pm – Keynote Victor Villaseñor, Little Theater
Victor Villaseñor is the author of four national bestsellers and has been nominated for the Pulitzer Prize three times. He was also the Founding Chair of the Steinbeck Institute in Salinas. He has written several screenplays, including the award-winning The Ballad of Gregorio Cortez, as well as beautifully illustrated bilingual children's books. Victor is an advocate for literacy, especially among the Latino community.
MiraCosta College is honored once again to host the Latino Book & Family Festival. The MiraCosta Community College District has served the coastal North San Diego County area for over 88 years. 
Our mission is to provide superior educational opportunities and student support services to a diverse population of learners, with a focus on their success. As a Hispanic Serving Institution (HSI), veteran and military supportive institution, and Achieving the Dream Leader College, MiraCosta College fosters the academic and life success of its diverse learners within a caring and equitable environment to strengthen the educational, economic, cultural, and social well-being of the communities we serve. 
MiraCosta holds a special place for the Latino community, offering the Puente Project and the Office of Advancement, with several scholarships and grants to support students and help them overcome financial barriers to higher education. MiraCosta College is also currently one of 15 community colleges in California that offers a bachelor's degrees to help students get jobs in high-demand fields. The friendly campus offers a spectacular coastal view. Students, staff , and visitors come together here to help each other succeed.
PERFORMANCES / Presentaciones (Main Stage)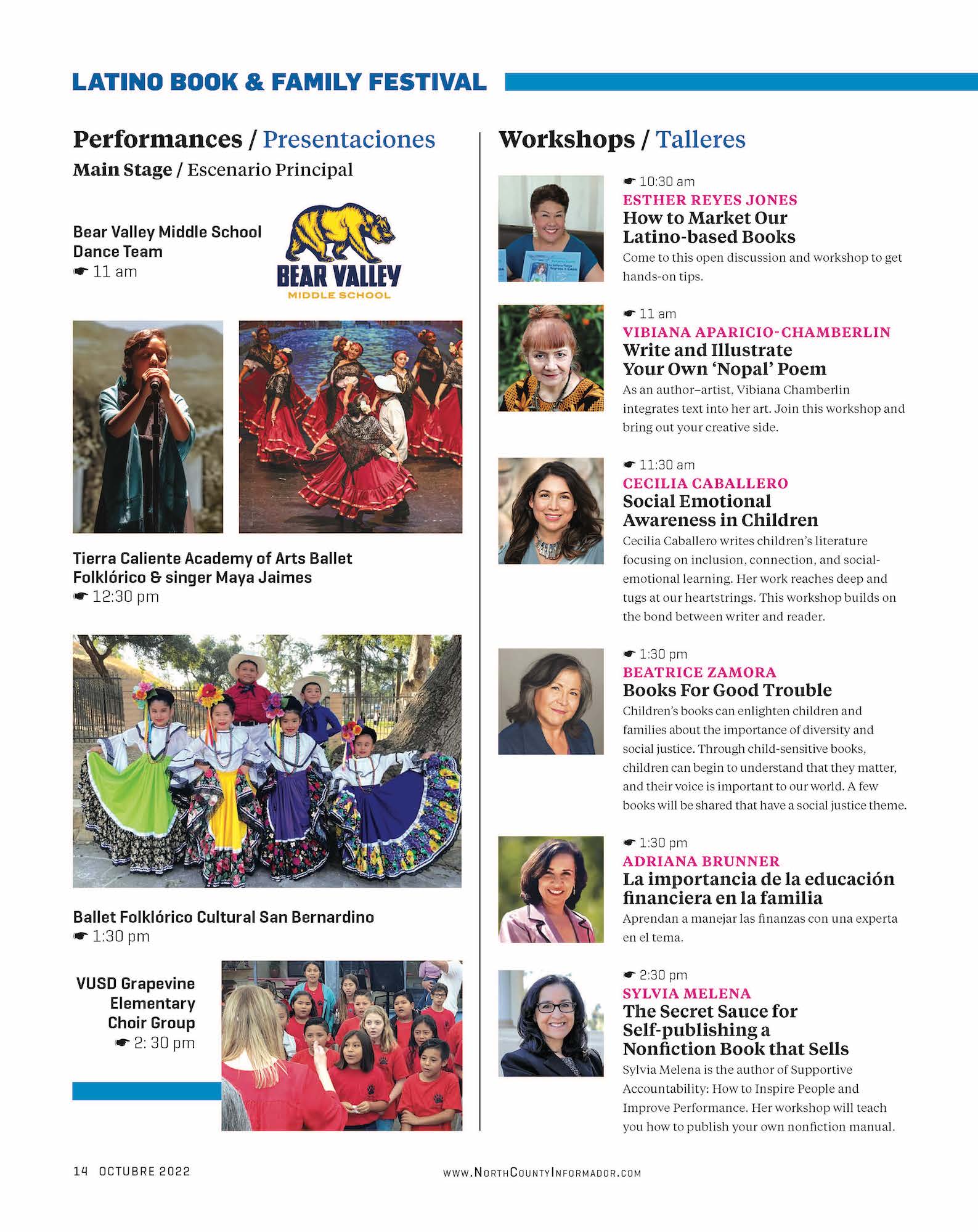 Ingrid Estrada-Darley and Crystal Hawkins were born and raised in South Central Los Angeles, where they met on the playground at Figueroa Street Elementary School. Through the years, Crystal and Ingrid organically learned about each other's background and culture and became more than just close friends. "Soul Sisters/Hermanas del Alma" is a book that teaches young children about sharing culture, specifically Latino and African/American culture through friendship.

Our book can be purchased at: https://www.blackgirlbrowngirlbooks.com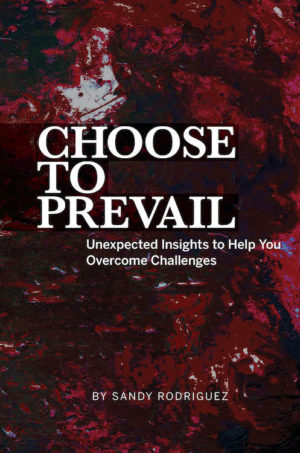 Choose to Prevail is designed to help readers increase their self-confidence and self-acceptance as they deal with the world. This is a conversational book, with a light sprinkling of humor, and the 2021 Gold Medal winner in the Best Health & Wellness Book category of the International Latino Book Awards. Los Angeles-based author Sandy Rodriguez, a former editorial coordinator for Mexican newspaper Reforma, is currently a court interpreter, magazine editor, fitness enthusiast, artist, and amateur winemaker.

https://www.amazon.com/Choose-Prevail-Unexpected-Insights-Challenges/dp/1098327780/ref=tmm_pap_swatch_0?_encoding=UTF8&qid=&sr=
The 16 Rule

Young Adult / Romance
(Sales in Person)
15-year-old Lucy Aceves lives in a cultural tug-of-war. She wants nothing more than to live a normal American teenage life. But her parents' dumb "Sixteen Rule" and their Latin beliefs force her to tell lies to just about everyone. Lucy attends summer school for one reason only... to meet a boy. When seventeen-year-old Evan Ellis catches her eye, she becomes obsessed with finding out as much as she can about him. She plots and schemes to gain his attention by wearing clothing and make-up her parents do not approve of. Her parents disapproval and lack of trust hinders her ability to keep her secret. Should she continue to lie and sneak around behind her parents' back, and suffer the consequences if she gets caught? Or should she obey their rule and gain back their trust?...
AUTHOR VILLAGE
Adobe House Press
AWA Author Tables
Black Girl, Brown Girl Books
Carl Solomon Sr
Cecilia Caballero
Erica Alfaro
Esther Reyes Jones &
Beatrice Zamora, AWAs
Hector Jimenez
Intuikons
Maria E. Garcia
North Fourth Publications
Pilar Kellenbarger
Randy Jurado Ertll
Rita Soza & Frank Cruz
Sandra Rodriguez
Share International USA
Sierra Blanca Books
The 16 Rule
Thomas Prezelski
Vibiana Aparicio Chamberlin
Yesenia Rodriguez, Author
COMMUNITY VILLAGE
ACLU-SDIC
Bahai
County of San Diego Health & Human Services Agency
Las Valientes / Gods Heart Ministry
Latino Book & Family Festival Info
League of Women Voters
North County San Diego
MiraCosta College Transitions
New York Life Insurance Company
RMC Automotive Specialties
Route 78 Rotary Club
San Diego County Credit Union
San Diego Gas & Electric (SDG&E)
Southern Caregiver Resource Center
Supervisor Jim Desmond
The San Diego Union-Tribune
Universidad Popular
EDUCATION VILLAGE
Education Begins in the Home
Escondido Unified School District
Minute Maid
MiraCosta College EOPS
MiraCosta College
LGBTQIA+
MiraCosta College Student Ambassadors
MiraCosta Service Learning
MiraCosta Student Equity
Oceanside Unified School District
Vista Unified School District
FOOD VILLAGE
Bacon wrapped Hot Dogs from the Community Social Media Club
Fruity Fruits
MECha Chicharrones, chips, and water
Tacos for Scholarships
And other food
HEALTH VILLAGE
Blue Shield of California
Mental Health Systems, Inc
Neighborhood Healthcare
TrueCare
Vista Community Clinic
CHILDREN'S VILLAGE
Children's Paradise
MAAC
Oceanside, Carlsbad, & San Diego County Public Libraries
San Diego Council on Literacy
OTHER PARTNERS
AARP California
Mira Costa College
Oceanside Public Library
Adelante Bookmobile
A huge thank you to our GREAT partners & supporters!!
2022 MiraCosta Latino Book & Family Festival Team
Adriana Brunner

Ana Patino

Angel Puente

Beatrice Zamora

Beatriz Palmer

Damaris De La Torre

Diana Minuzzi

Dr. Sunny Cooke

Edward Becerra

Esther Reyes Jones

Gabriela Hooshmand

Gaby Beas

Genevieve Wunder

Georgette Baker

Gloria Chavez

Glorian Sipman

Herminia Ramirez

Israel Marroquin

Jacqueline Ayala

Jaquelin Fernatt Dutson

Jonathan Gomez

Juan Estrada

Kirk Whisler

Kristen Huyck

Lilibeth Resendiz

Lisa Montes

Maggie Ramos

Martha Zamora

Melanie Slone

Monica Chapa Domercq

Osvaldo Alcazar Pulido

Patirica King

Rita Sosa

Victoria Vazquez

Yadira Osorio

Yenni Patino
Thank you all for the support through out the years! We hope you can continue being part of this team because only together is how we can create change in our communities!
The purpose of the event is to help and impart opportunities in the community, ideally reaching out to Latino families and youth. Highlight the importance of literacy (books, health, wealth) and promote awareness of college, career paths, and community resources. Meet our Award Winning role model authors as they share the importance of reading, activism & equal representation. 
The Latino Book & Family Festival was first celebrated in 1997, and 68 festivals have been held since then in eight markets around the USA including Chicago, Dallas, Houston, Los Angeles, New York, Phoenix, San Bernardino, and San Diego.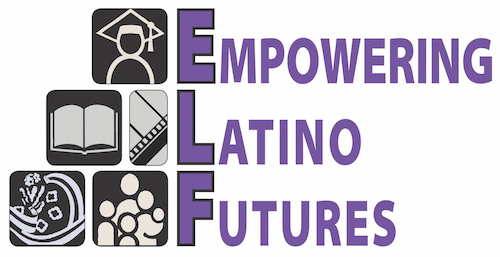 The Latino Book & Family Festivals is a community program of Empowering Latino Futures, a 501c3 nonprofit headquartered in Fallbrook, CA. The organization believes that community success is limited by access to resources and so it provides this free setting to learn and be exposed to opportunities.